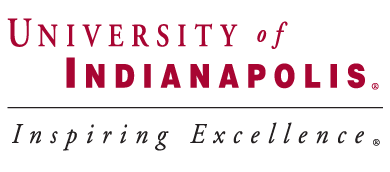 Reputation for Excellence
For more than 110 years, the University of Indianapolis has been providing high quality, personalized education to a diverse population of students from all over the world. Our fully accredited, private university is ranked by US News and World Report: Best Colleges as one of the top institutions of its type in the Midwestern United States. Offering a comprehensive range of Associate, Bachelor's, Master's and Doctoral degrees, our highly accomplished faculty will give students both personal attention in small classes and the practical experience necessary for a successful career. At our safe, moderate-sized campus, students find a welcoming and comfortable study environment in the suburbs of a major city. Best of all, international students benefit from a full range of specialized services with a streamlined application process and scholarships for students seeking Bachelor's degrees.
Highlights
Fully accredited by the Higher Learning Commission, North Central Association of College and Schools
Top-Tier Ranking by US News and World Report
Princeton Review rank among "Best in the Midwest"
Enrollment of more than 5,400 including approximately 400 international students from 60 nations
More than 80 Bachelor's degree majors to choose from, including business, IT and health sciences
About 90 percent of graduates are working full-time or enrolled in graduate school six months after graduation
Internships and on-campus employment for international students
---
We invite you to join us!
Click here to select your academic preferences,
and complete the form.
---
International students at the University of Indianapolis pay the same tuition as U.S. citizens, and are eligible for academic scholarships ranging from five percent to 60 percent of tuition. 95 percent of interested international students receive a scholarship from the University.
Each Bachelor's degree-seeking student is automatically considered for an academic scholarship at the point of admission, and generally no separate scholarship application is required. Academic scholarships are awarded based on a student's academic record. Get started by choosing an academic program.
---
The University of Indianapolis inspires excellence with a personal approach to education and a commitment to academic quality. UIndy's classes are not taught by teaching assistants. Instead, outstanding professors interact personally with students in small classes that allow for each student to receive individual attention.
Students on our campus are fully supported in their academic studies. The beautiful library building has four floors with ample facilities for research and study. More study areas are provided in every academic and residential building on our fully wireless campus. We have specialized Math and Writing Labs for students to receive tutoring on their studies. In fact, the University offers free tutoring in any subject area. Our Academic Success Center assists undergraduate students in becoming self-determined, motivated, and independent learners by providing opportunities for growth. An independent English as a Second Language program offers a full range of classes on our campus.
---
Learn more.
Let us know which programs interest you,
and we will respond to you promptly.
---
Internships and Graduate School Placements
Internships: 90 percent of our students take part in on-the-job training during their studies at UIndy. Students are encouraged to apply their knowledge to real-world situations through internships, active learning in the classroom, and community service. Our professors are well-connected in business and professional communities, and help students develop networks that help advance their careers.
Graduate School Preparation: Many of our students are interested in continuing their education in graduate school. The University of Indianapolis provides a solid foundation for any number of specialized Master's, PhD, and professional programs both in United States and abroad. We have full-time graduate school advisers and a wealth of resource guides instructing how to find, be admitted to, and pay for graduate studies.
---
The state of Indiana lies in the Midwestern region of the United States. The Midwest, also known as the Heartland of America, is one of the safest, most affordable areas in the United States. The local people of Indiana, called Hoosiers, are famous for their hospitality and traditional values. In Indiana, we experience the beauty and variety of seasonal changes with average temperatures of 23C in the summer and -2C in the winter.
Our campus is located in a safe, suburban neighborhood in the city of Indianapolis, the state capitol. Indianapolis (called Indy by the locals) has a population of around one million people. Indianapolis combines the professional and recreational opportunities of a large metropolitan area with the safety and convenience of a smaller city. Our city has been ranked by Forbes as one of the most affordable in America and as one of Money Magazine's "Best Places to Live."
Indianapolis is an increasingly international city, and hosts a number of ethnic organizations, festivals, markets and restaurants. There are also several temples, mosques, and churches ready to welcome students of many faith traditions. Students enjoy convenient travel during school breaks, as Indianapolis is just a 30-minute drive from a major airport, and within driving distance of other major cities such as Chicago and St. Louis.
---
Take the next step.
Provide us with more info to continue with your inquiry.
---
Student Clubs: With more than 50 registered student organizations that center on academics, culture, leadership, recreation, religion and social responsibility, students have many ways to meet new friends and engage in activities they find personally rewarding. Students also enjoy about 650 fun events per year including concerts, dances, festivals and comedy shows.
Athletics: The University offers 21 NCAA Division II sports through which student-athletes excel both in the classroom and on the playing field. Athletic grants are awarded by the coaching staff. Seven UIndy teams finished in the Top 25 nationally in their 2012-13 seasons. Informal sports teams and fitness facilities are also available.
Residence Life: On-campus housing is available in seven residence halls, but is not required for most students. Campus dining, ranked in the top 20 in a nationwide online student poll, offers a wide range of options including vegetarian and international cuisine.
International Student Services: Our international services and international admission staff offer a wide range of student services that include: specialized admission processing, orientation to the United States and the Indianapolis community, visa assistance, and free airport pickup. Each year we celebrate diversity on our campus with the Celebration of the Flags, a tradition that honors the home countries of all our students, staff, and faculty.
---
Ready to enroll?
Please proceed.
---
How to Apply for Bachelor's-Level Studies
International students receive specialized admission assistance from staff dedicated to helping every step of the way!
Our online application can be found at admissions-orig.uindy.edu/international/apply. While we will accept applications at any time, our recommended admission deadlines are:
February 1st for August enrollment
October 1st for January enrollment
Students should also submit:
1. Photocopy of passport identity page. Students already in the U.S. should also submit photocopies of visa, current and all previous I-20s, and I-94.
2. Official Transcripts from all high schools and colleges / universities attended, with certified English translations if the original documents are not in English. Official, certified hard copies submitted by post are required.
3. Official Standardized Test Exam Results such as SAT, ACT, IB, GCE, BAC, CAPE, General Certificate of Secondary Education, or others depending on the country.
4. Proof of English Proficiency through one of the following:
a. Official TOEFL Score of 61 iBT sent directly to us from the testing service
b. Official IELTS Score of 5.5 sent directly to us from the testing service
c. Official graduation certificate from an affiliated ESL program
5. Proof of Financial Support through one of the following:
a. Original completed Statement of Financial Support form with either bank verification or with original, hard copy bank statement(s)/letter(s)
b. Online financial verification at FundsV.com/g/uindy
c. Official scholarship letter or financial guarantee
---
Conditional Admission: Undergraduate students who meet all admission requirements other than English proficiency can be issued a letter of conditional admission. Upon graduation from a University of Indianapolis-approved ESL program or upon achieving the required TOEFL or IELTS result, conditionally admitted students are offered full admission. We accept graduation from affiliated ESL programs, including one right next to the University of Indianapolis campus.
---
We invite you to join us! We look forward to welcoming you to the University of Indianapolis. To learn more, review all of our programs and select the ones that interest you. Then complete the inquiry form, and we will respond to you directly. You may also visit uindy.edu.
---